About Us
Kaisa Capital Investment Holdings Limited (hereinafter referred to as "Kaisa Capital" or the "Company"), formerly known as "Eagle Legend Asia Limited", is headquartered in Hong Kong, and its issued shares have been successfully listed on the Main Board of Hong Kong Stock Exchange since July 2010 (stock code: 0936.HK).​
Kaisa Capital is principally engaged in property development, construction engineering, operation, management and service activities in Hong Kong. The Company successfully bid for a residential development land that is located in the core urban area of Hong Kong in April 2020 and obtained the license of registered general building contractor (RGBC) in February 2021 to become a general contractor with self-owned buildings.​
The Company is also engaged in the business of leasing and sale of construction machinery and spare parts (including tower cranes, builder's lifts, new environmental machinery, etc.), and the provision of ancillary engineering consultancy,repair and maintenance services in Mainland China, Hong Kong and Singapore.
LATEST ANNOUNCEMENTS
04/09/2023
MONTHLY RETURN OF EQUITY ISSUER ON MOVEMENTS IN SECURITIES FOR THE MONTH ENDED 31 AUGUST 2023
29/08/2023
Announcements and Notices - INTERIM RESULTS ANNOUNCEMENT FOR THE SIX MONTHS ENDED 30 JUNE 2023
FINANCIAL REPORTS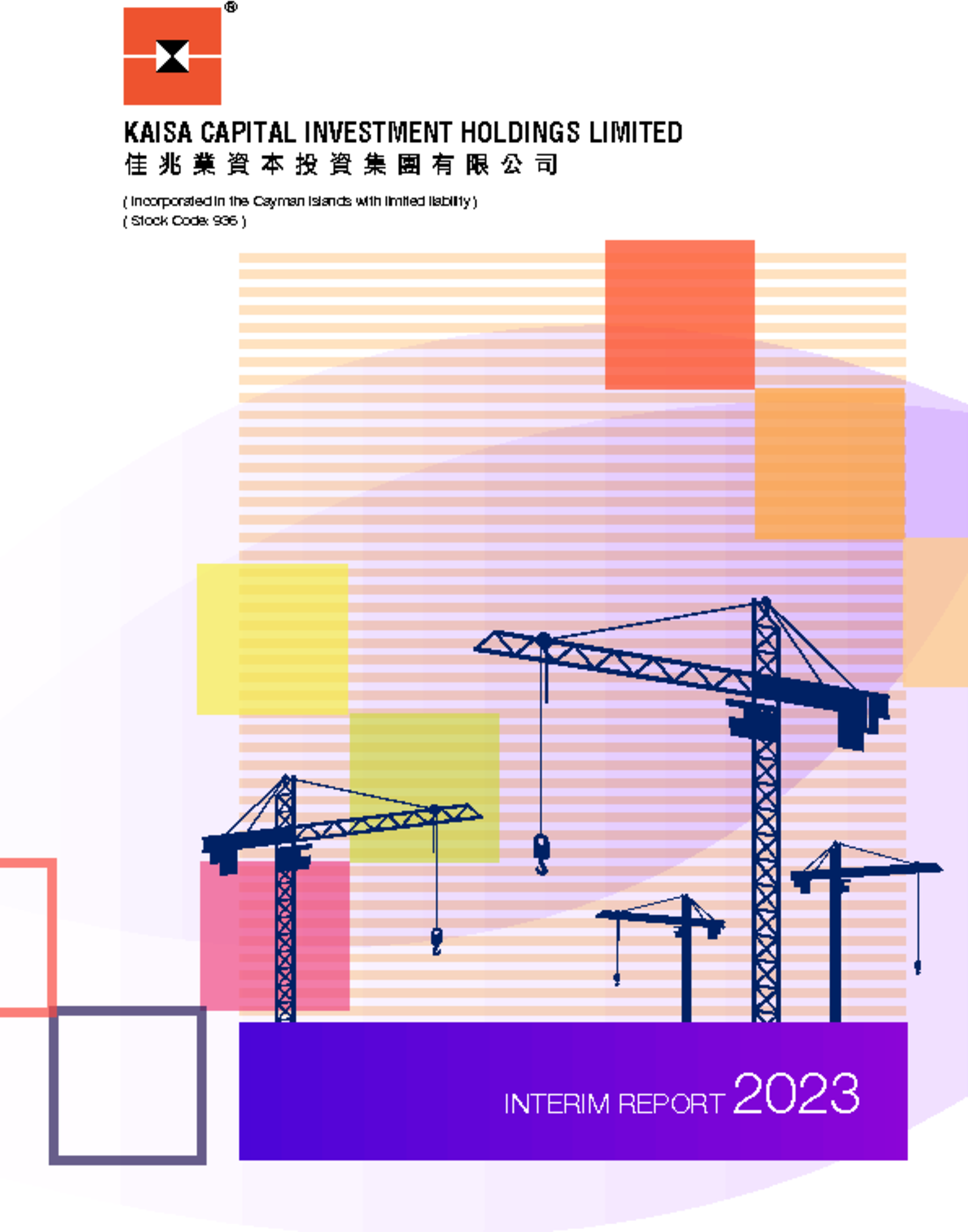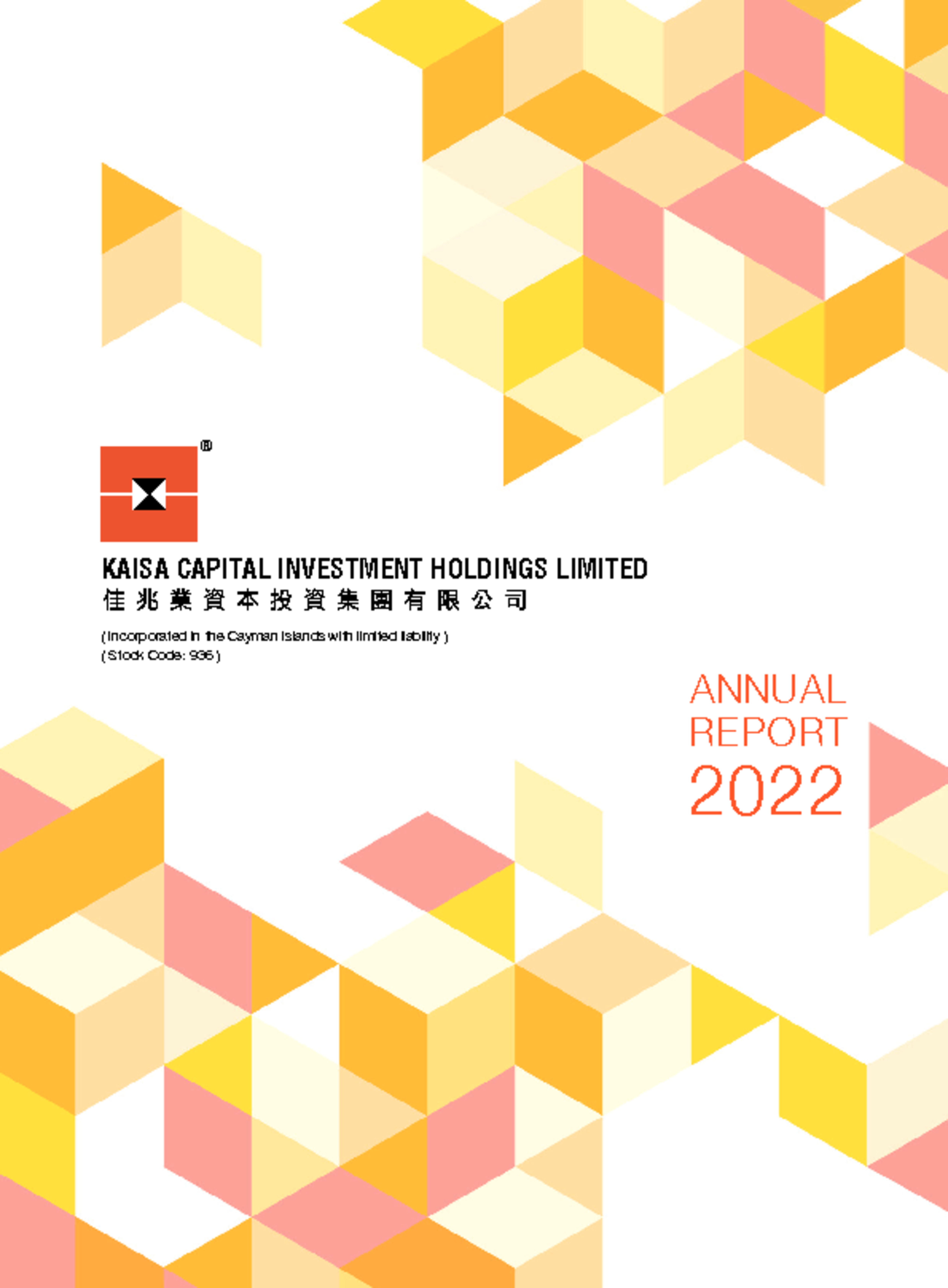 ^